How FURIA launched their Black Friday campaign on 21 streams in an hour, not in a week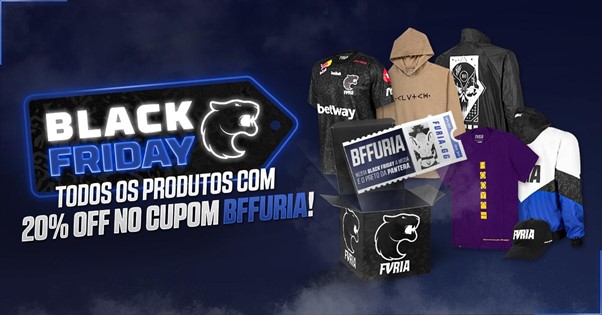 FURIA is a premier esports organisation based in Brazil, while also runs a Twitch streamer network. What makes FURIA stand out from others is that they want to be more than an esports team - they are building a sociocultural movement to impact the lives of people in Brazil.
This is one of the reasons that they don't have streamers focused only on gaming - they currently have 50 pro-players onboard but also 6 creators and 38 streamers who attract a huge audience (over 6 million hours watched per month)! They constantly invite new people to be part of the team, considering their compatibility with FURIA's DNA.
Time-consuming streamer management
As one of the biggest esports organisations, FURIA has a lot of sponsors and it was challenging for partnership managers to launch a short term campaign for all of the business partners on multiple streams. Each campaign had to be set up manually with each streamer which was time-consuming, and they had to make sure all the content displayed at the right time on the right channels.
Engaging campaign with few clicks
Using the Streamcoi dashboard, FURIA managers were able to run a 3-day promotion for their first Black Friday campaign super quickly. The setup took them only one hour as all the data was already in the dashboard. Once the campaign started, everything happened automatically and the managers had full control over all Twitch streams.
Thanks to Streamcoi, FURIA was able to provide their first lifestyle collection with:
content displays across 21 channels simultaneously during the 3-day campaign 

run engaging partner product animation instead of just a static banner

chat messages with a link to the FURIA store sent to the chat automatically along with the display on the screen

easily accessible statistics with very detailed information about the whole campaign.
Automation makes a difference
Before FURIA started using Streamcoi, it was difficult to settle accounts with all the streamers for many campaigns at once. It took them a lot of time until everything was set up correctly.
Now with Streamcoi, they are able to run several campaigns with a few clicks which led them to achieve over 224k display views from the 3-day campaign. Streamcoi helps FURIA on a daily basis to manage more than 40 streamers with one dashboard.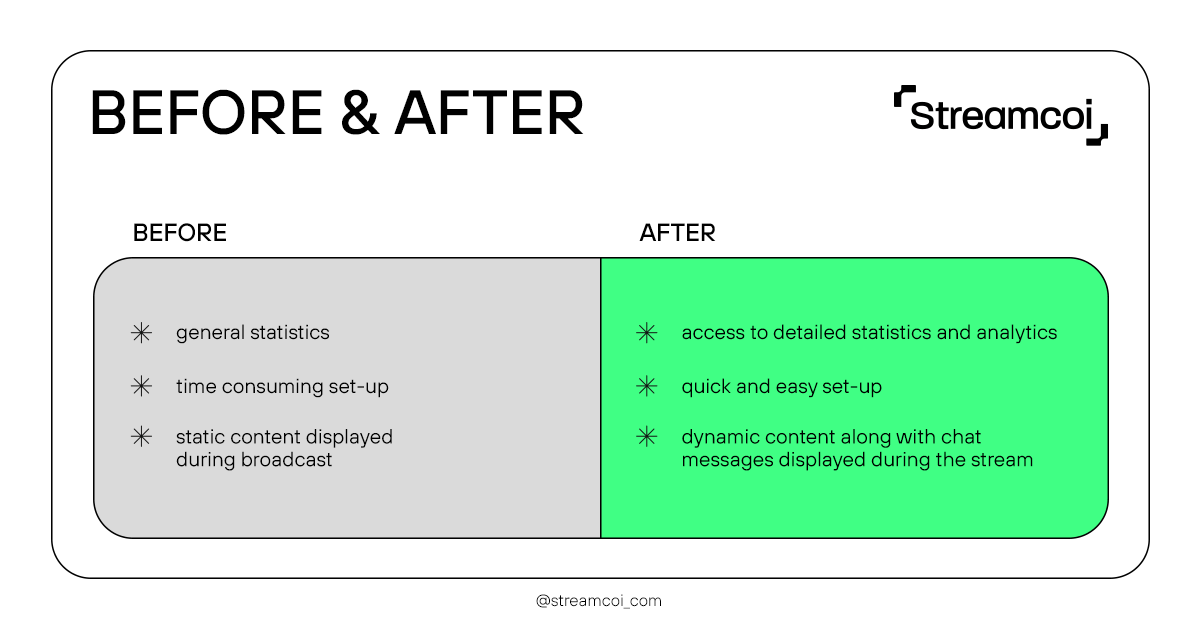 Streamcoi was definitely an amazing choice to run our streamer campaigns. Intuitive and quick setup. Report updated at each displaying time with enough data to optimise at any time and deliver outstanding results.

Our first Black Friday, a new FURIA business, little time to run and we did that. Twenty-one streamers elevated the Black Friday FURIA campaign! Twenty-one campaigns delivered amazing results. The Streamcoi showed agile and effective, and it was one of the big responsible for the success of the campaign. During the Black Friday, the Streamcoi put all our media power on the market and did that fast. We are really impressed and happy with the performance.
Request a demo to check how Streamcoi can help you manage and monetise streamers
Contact