case studies
How MAD Lions manage their pro player and influencer streams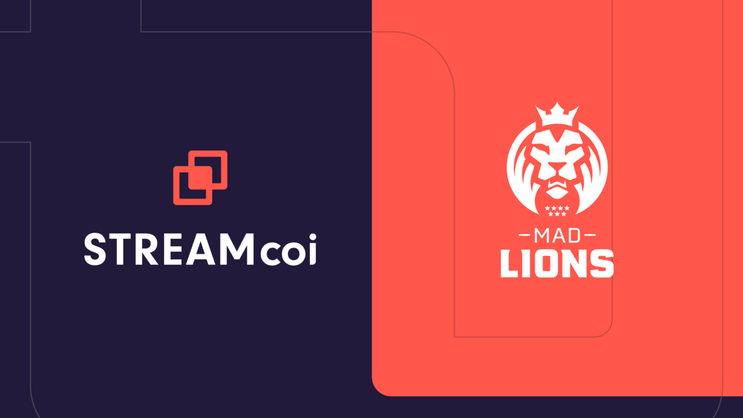 Streaming pro players and influencers
MAD Lions is one of the top esports organizations in Europe with professional teams in League of Legends and Counter-Strike:Global Offensive. Although their main focus is competitive gaming, many MAD Lions players also stream live on Twitch in between official games. For the players and influencers, streaming provides them with an opportunity to build their image and connect directly with fans, and for MAD Lions it's an avenue for sponsorship benefits and merchandise sales.
Minimizing workload
For players specifically, it's important that they are able to focus on the game during streams, rather than running campaigns and updating overlays. Unlike content creators, they don't stream regularly and it's important to make the most of this time.
Streamers focus on the game, not campaign logistics
To solve the challenge of minimizing both player and streamer workload, and to increase the effectiveness of campaign distribution, MAD Lions decided to partner with Streamcoi. The platform is used by its League of Legends and Counter-Strike teams, as well as its Call of Duty Warzone squad. One simple dashboard allows them to:
upload and update all overlays remotely

run a new merch campaign in minutes

measure Twitch channel statistics and collect the best clips.
MAD Lions stream assets are updated remotely
After a one-time setup, players can automatically receive all the team's content on their streams, while community managers easily update partner rotators, social media banners, backgrounds, camera frames or chat messages.
A new merch campaign can be live in minutes
In addition to assets that are visible all the time, MAD Lions also has access to launch engaging campaigns on selected streams meaning players can focus on the game while an animation and a chat message appear automatically.
All stats and clips available in one place
MAD Lions can access detailed campaign statistics for individual players, streamers and the network as a whole. They can quickly analyze the data and evaluate benefits for partners. The additional clip feature also allows MAD Lions to easily gather content for social media.