Top Brazilian streamers join WARRIOR, a huge streamer program powered by Streamcoi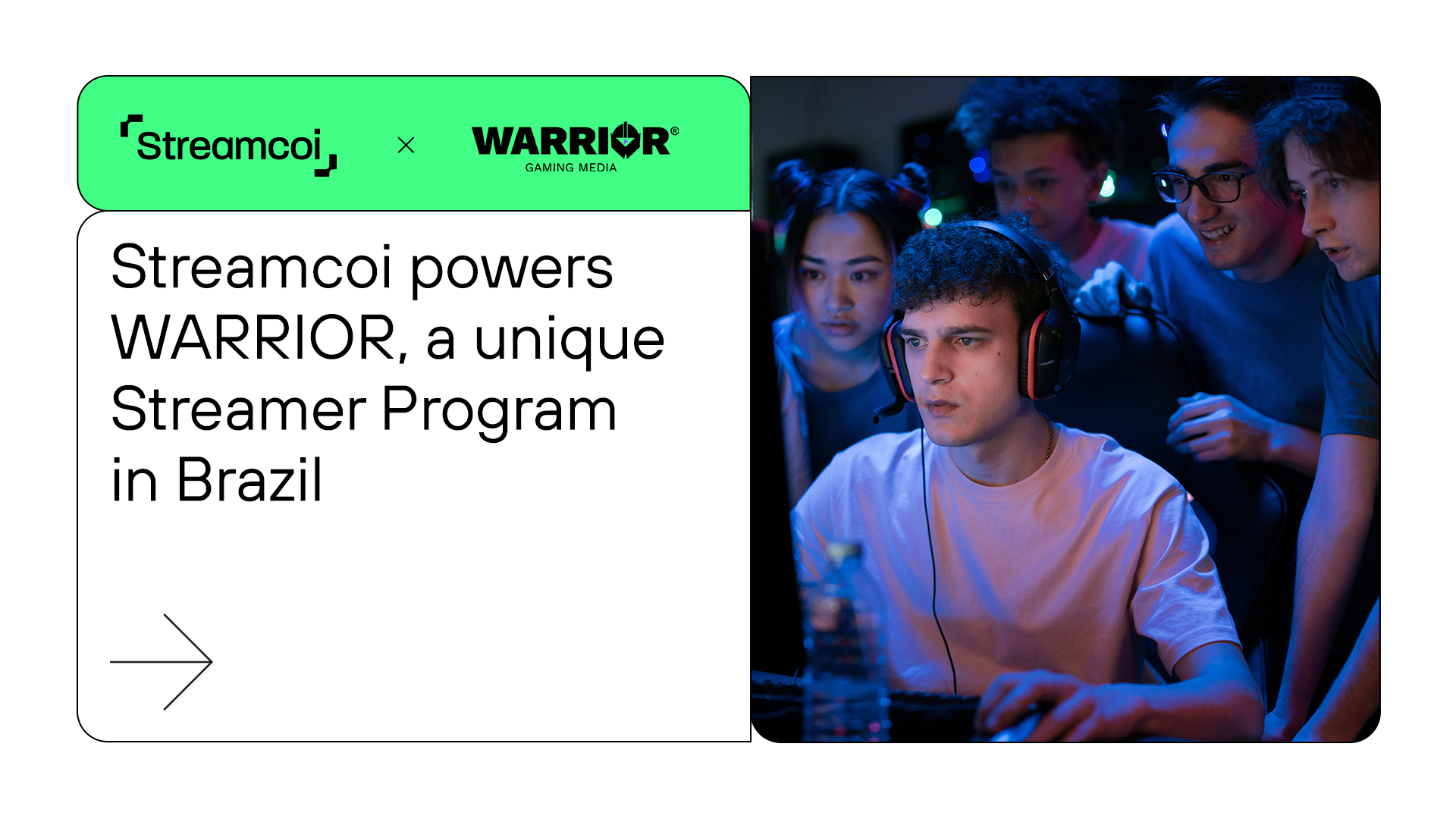 Streamers representing top Brazilian gaming brands are joining WARRIOR, a huge Brazilian streamer program. WARRIOR will create a unique opportunity for brands that want to reach gamers effectively, while streamers will be able to monetise their content and grow. The project will be powered by Streamcoi, technology that helps manage and monetise streamers and is used by leading gaming companies worldwide like G2 Esports, iBUYPOWER, and Team Vitality.
Streamers from top Brazilian groups like LOUD, Cidade Alta, Los Grandes, and Tropicaos are already part of the WARRIOR project. At the very same time, any other streamer, no matter the size of their audience, can join to participate in available sponsorship campaigns.
According to the Newzoo Global Games Market Report, there were 3 billion gamers in the world in 2022. Gen Z's favourite entertainment is gaming. However, they do not only play games, they also love watching others play. As much as 50% of Gen Z watches 8 hours of streams per week. They are hard to reach traditionally, and WARRIOR will address the issue.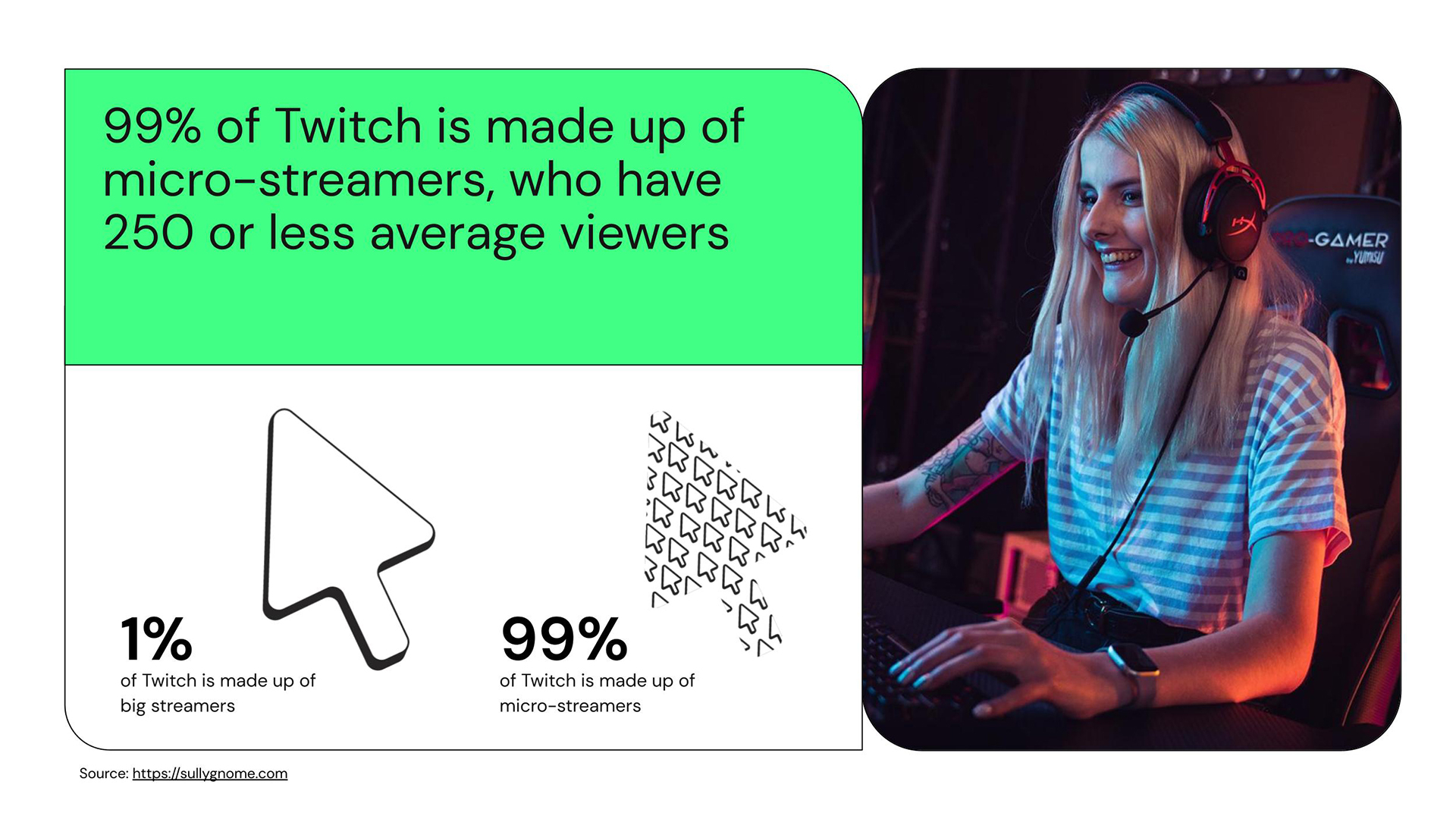 Connecting brands with streamers effectively
WARRIOR is a streamer program that connects brands with streamers. It is a revolutionary, stable, and proven solution in many different markets. One of them is Europe, where the solution is known as inStreamly. It has already connected brands like Samsung, Netflix, Sony, Porsche, adidas, and over 250 others with over 90,000 streamers. It resulted in many engaging, award-winning campaigns.
The team running WARRIOR will be led by Daniella Gallo. With over 25 years of experience in the communication market, she worked for companies such as Johnson & Johnson, Ogilvy & Mather, Grey, W/Brasil, and Vevo.
The vast experience in gaming and marketing, as well as knowledge of the local market of the whole team will help brands reach gaming audiences through WARRIOR in Brazil. Both endemic and non-endemic companies will be able to reach the extensive gaming community with their campaigns in an effective and measurable way.
Daniella Gallo, CEO at WARRIOR, said the following:
"We hope our solutions will be an important step in offering streamers a new content monetisation capability. With this, we will generate a positive outcome of better quality and duration in streams, increasing the time consumed on each platform, and empowering a positive chain for the entire scenario. For brands, we offer curation with the best streamers in the market and a possibility of content customisation and natural integration in lives."
Reaching gamers through streamers of all sizes
According to Sullygnome, 99% of Twitch is made up of micro-streamers, who have 250 or fewer average viewers. Thanks to WARRIOR, every Twitch and YouTube streamer, no matter the number of average viewers, can participate in available campaigns. That way, they will be able to earn money doing what they love most: streaming.
Technology behind WARRIOR
WARRIOR is backed by Streamcoi. The powerful technology enables brands to connect with thousands of streamers. With Streamcoi, brand messages are native to the stream, so they are adblock-proof. Real-time collection of valuable data allows measuring the effectiveness of the campaign and tracking what audience it has reached.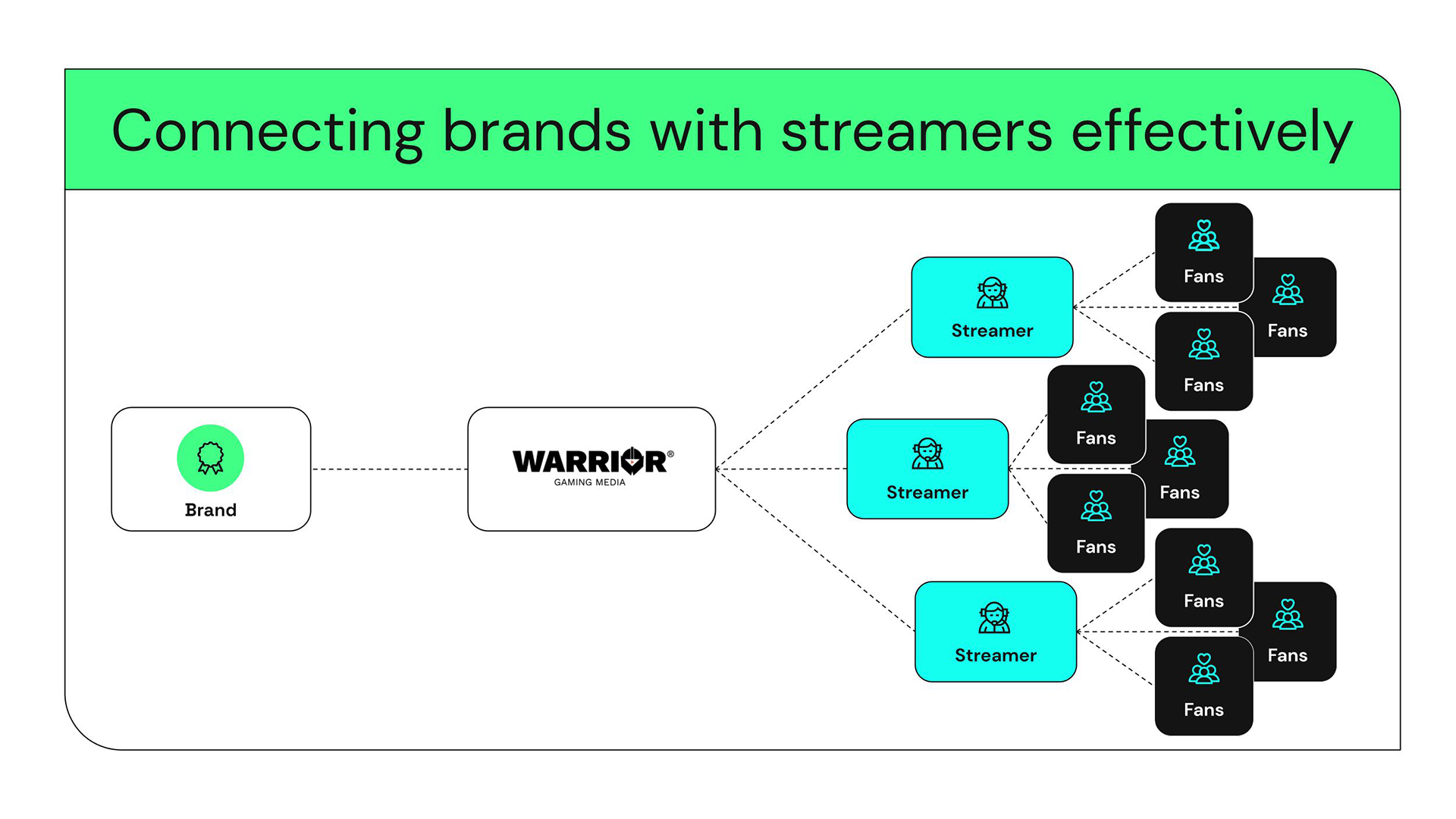 Jakub Janaszek, General Manager at Streamcoi, said:
"Micro-influencers are definitely more effective at reaching their loyal fans, but it is still difficult for brands and agencies to work with them. Our technology has changed this in the European market, and I believe the entire Brazilian gaming industry will benefit from it as well. I am delighted that our new partner has recognised the opportunity that Streamcoi's technology provides. Brazil is just the beginning, as we are already in advanced talks in other regions of the world."
Visit the website of the WARRIOR program to learn more.
Request a demo to check how Streamcoi can help you manage and monetise streamers
Contact