Tundra Esports expands streaming technology through partnership with Streamcoi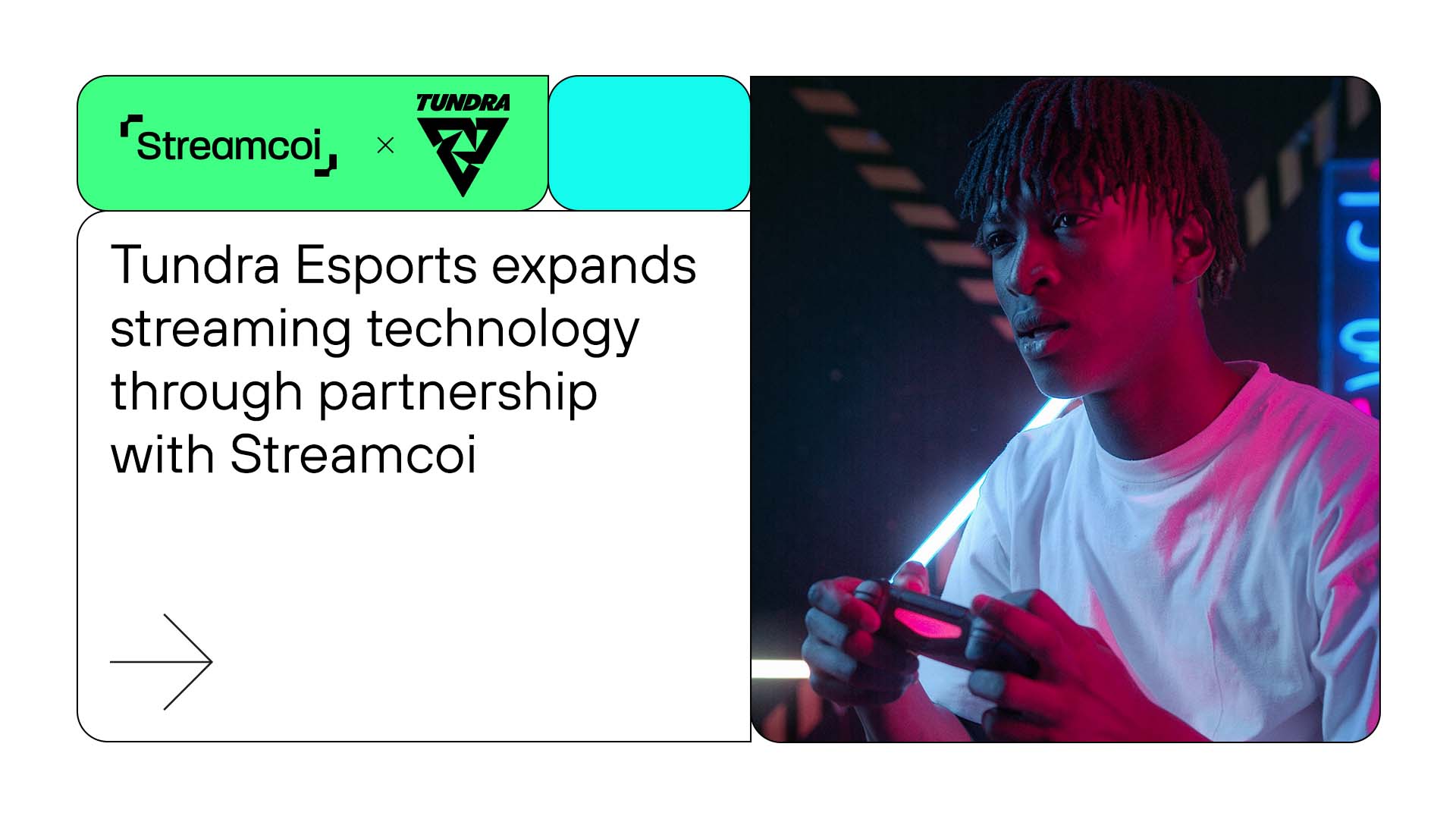 Streamcoi, the leading tool for streamer management and monetisation, is proud to announce its partnership with Tundra Esports, a top esports team based in the United Kingdom. Fielding teams in Dota 2, Fortnite, and Rocket League, Tundra Esports will leverage Streamcoi's cutting-edge technology to enable their partner to effectively reach new audiences through the 20 streaming channels featuring their talented content creators and professional players.
Streaming is an essential part of every esports team's strategy, and Streamcoi's features will help Tundra Esports boost the exposure of their partner. Tundra Esports' will now be able to automate existing processes, like launching dedicated campaigns, and access real-time reports. The power of automation will take streamer management and monetisation to the next level.
About Tundra Esports 
Headquartered in the United Kingdom, Tundra was formed in 2019 and soon saw its professional teams win some of the world's biggest esports competitions, among them the Dota 2 International 2022 Championship, 2022 Fortnite EU FNCS Championship and the FIFA ePremier League.
Committed to creating an engaged and dynamic community, Tundra has developed its reputation through an innovative media proposition and partnerships with content creators and brands.  In 2022, Tundra Esports posted a 100% increase in subscriber numbers, which grew from 1.6 to 3.2 million. In the meantime, monthly impressions jumped from 5 to 10 million and video views by 200%, with the brand also posting 1.25 billion impressions thanks to the streaming of Esports competitions and the significant growth of its team of talents, which now boasts more than 20 professional players and creatives.
Craig Wood, Senior Marketing Manager of Tundra Esports, commented on the partnership as follows:
"Tundra Esports is making great strides in our digital output, and we recognise the importance of leveraging technological tools to handle our rapidly expanding roster of players and talent. Streamcoi provides us with the essential tools to manage asset integration across our active streams, helping to drive exposure and value to our partners."
Jakub Janaszek, General Manager of Streamcoi, said the following about the partnership:
"This collaboration is a significant step in our mission to make streamer management and monetisation easier than ever before. While streaming has always been an integral part of Tundra Esports' strategy, the automation that Streamcoi provides will revolutionise the way the team's partners engage with the gaming audience and work with streamers."
Tundra Esports becomes another world renowned esports team that uses Streamcoi to manage and monetise their streamers.
Request a demo to check how Streamcoi can help you manage and monetise streamers
Contact