Team Vitality chooses Streamcoi to automate Twitch streamer management and maximise visibility for its partners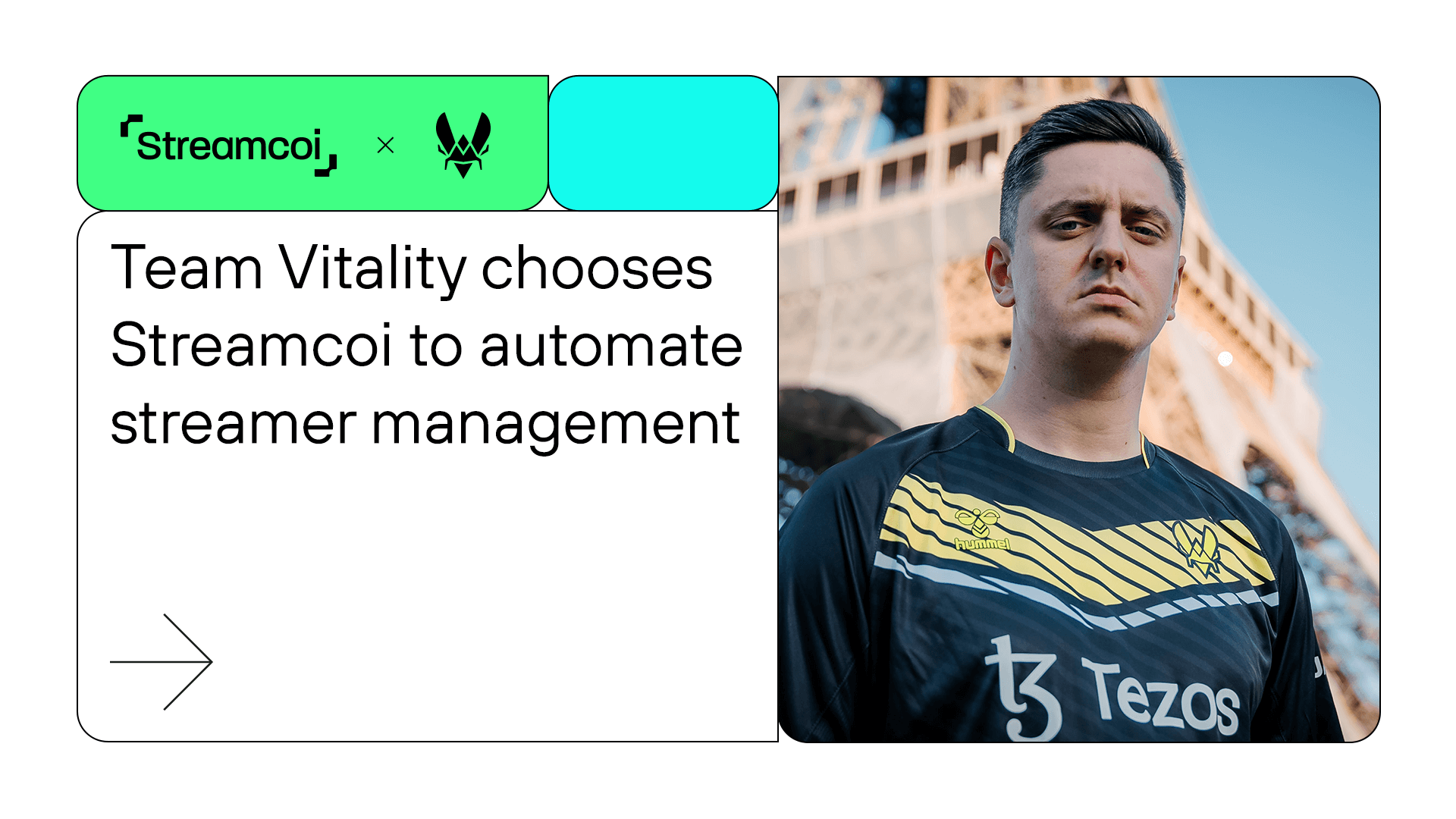 Team Vitality, the French leading esports organisation, has chosen Streamcoi to handle its streaming business. The French brand will use the technology to automate the management and monetisation of streamers, and also maximise the visibility of their partners on Twitch. Team Vitality's streamers network consists of almost 60 streamers and pro players.
As the streaming market grows, esports teams like Team Vitality are looking for ways to expand and enhance their activities in this domain. Streamcoi allows Team Vitality's managers to automate existing processes, while significantly reducing their workload. Now, they can quickly launch a dedicated partner campaign or add a logo of a new sponsor, as the entire network of streamers is managed through one dashboard.
Team Vitality's pro players and content creators like Corentin "Rocky" Chevrey, Luka "Perkz" Perković, and Santeri "BONECOLD" Sassi also benefit from using Streamcoi. They are no longer bothered by updating overlays or displaying campaigns manually. Instead, streamers stay focused on what is most crucial: streaming, interacting with their audience, and competing.
Jakub Janaszek, Product Lead at Streamcoi, says:
"A new year is always a new chapter. For Streamcoi, this new chapter begins with a thrilling announcement: we are collaborating with Team Vitality. As a leader in the esports industry, Team Vitality recognises how important the streaming market is. I'm proud that our technology can support a top organisation like Team Vitality in developing their streaming business."
Team Vitality is an esports brand from France. The organisation's Counter-Strike: Global Offensive, League of Legends, VALORANT, and Rocket League teams regularly compete in the most prestigious tournaments worldwide.
Streamcoi is a technology that automates managing and monetising streamers. Leading brands, agencies, esports teams and tournament organisers use it to simultaneously display in-stream content across multiple channels, launch campaigns and track statistics.
Request a demo to check how Streamcoi can help you manage and monetise streamers
Contact