Introducing StreamPot: Japan's first streamer marketplace by TechnoBlood eSports and Streamcoi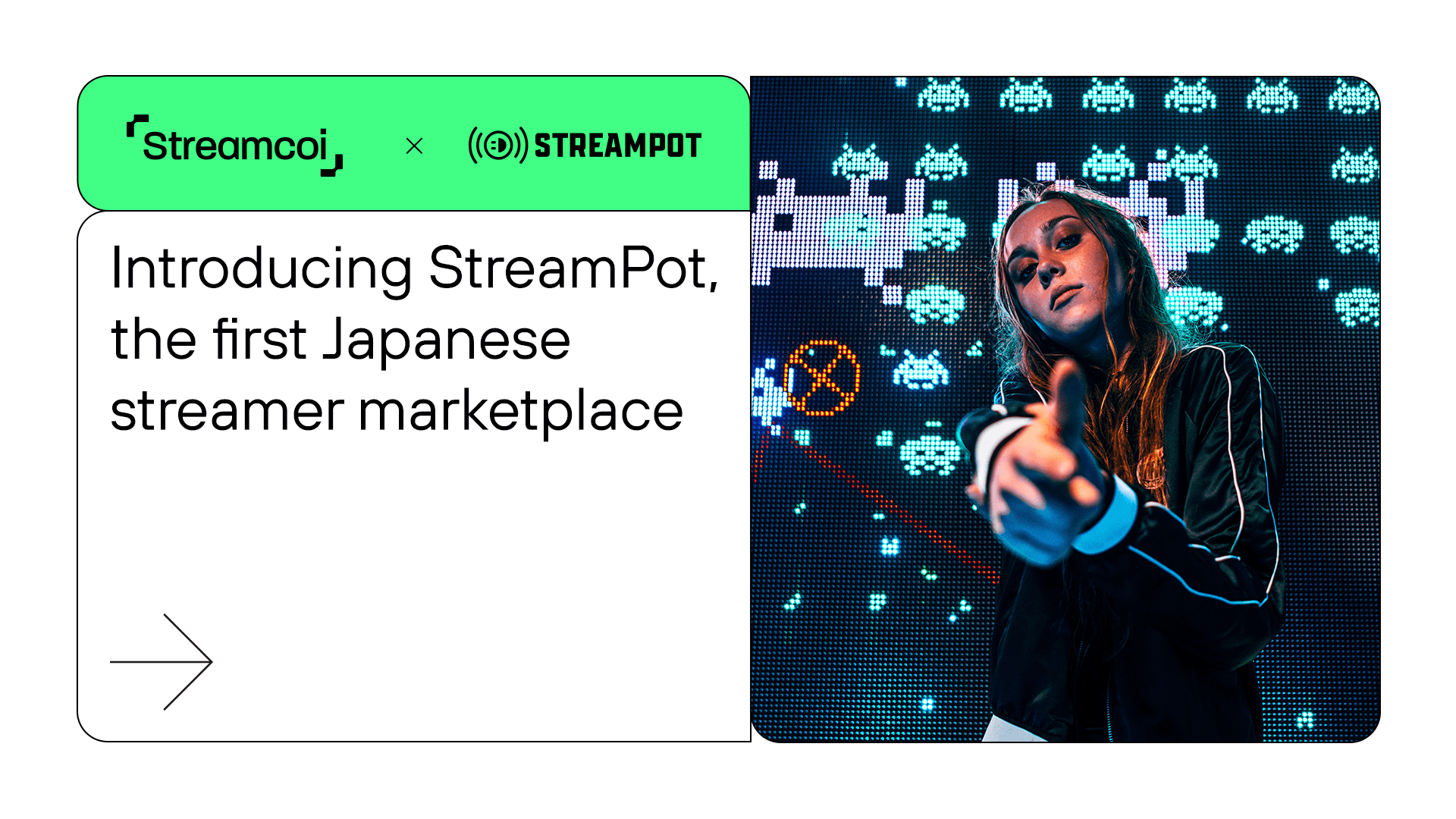 TechnoBlood eSports and Streamcoi are launching a new streamer marketplace that will help in connecting brands with streamers in Japan. The marketplace called StreamPot will help streamers, regardless of the size of their audience, turn their passion into profit. On the other hand, it will be easier for brands to reach Generation Z effectively.
Revitalising Japanese streaming industry
This revolutionary solution of connecting brands with streamers has already proven its positive impact on different markets. Streamcoi technology powers the European marketplace inStreamly and the Brazilian one, WARRIOR. inStreamly has already surpassed 107.000 registered streamers and 300 campaigns executed for brands like adidas, Netflix, Samsung, and LEGO. WARRIOR has been launched a few months ago and already held campaigns for brands like e.g. Old Spice and Estrela Bet.
The partnership between TechnoBlood eSports and Streamcoi is a sign of our further involvement in bringing our revolutionary solution and experience to new markets. By combining our expertise and knowledge with understanding of the Japanese market and a vast network that TechnoBlood eSports brings, we are sure that StreamPot will revolutionise the way brands reach Generation Z in Japan.
Takefumi Morishima, CEO of TechnoBlood eSports Inc., said the following: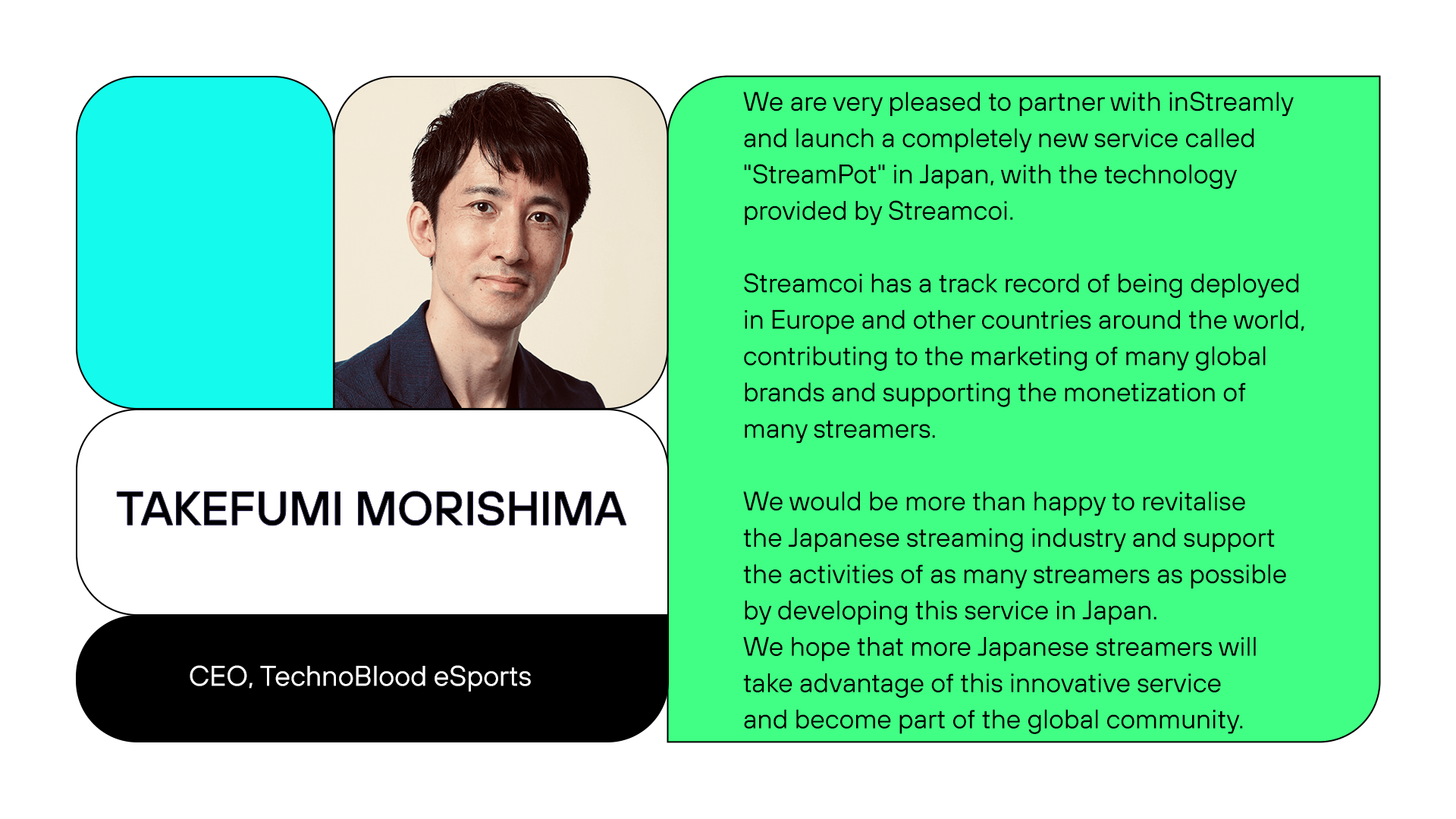 Bringing value for streamers and brands
According to the data collected by Sullygnome, as much as 99% of Twitch is made up of micro-streamers, who have 250 or less average viewers. Thanks to StreamPot, all Twitch and YouTube streamers, no matter how big their audience is, will be available to monetise their content through available campaigns.
Jakub Janaszek, General Manager of Streamcoi, said the following: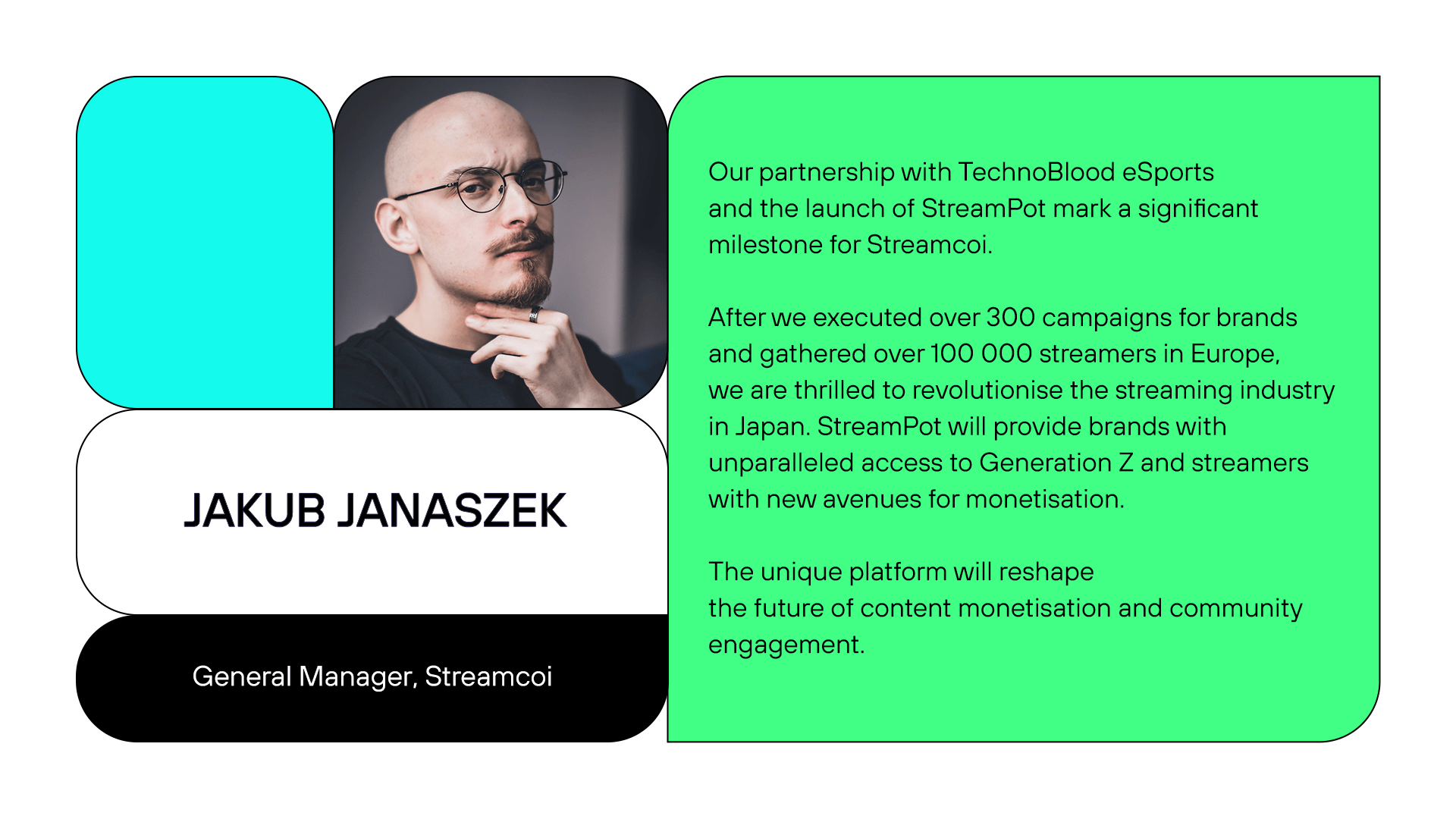 StreamPot will also make it easier for brands to reach new audiences with effective campaigns. The automation provided by the Streamcoi technology will let them work with hundreds or thousands of streamers in a seamless and measurable manner.
After inStreamly in Europe and WARRIOR in Brazil, StreamPot marks another milestone in the development of the streamer marketplace idea. There is much more to wait for as similar projects are about to be launched in the Middle East, South-East Asia, Latin America, as well as other regions and countries. All of them will be powered by the innovative Streamcoi technology.
Request a demo to check how Streamcoi can help you manage and monetise streamers
Contact