Hub of Streaming launches to connect brands and streamers in Turkey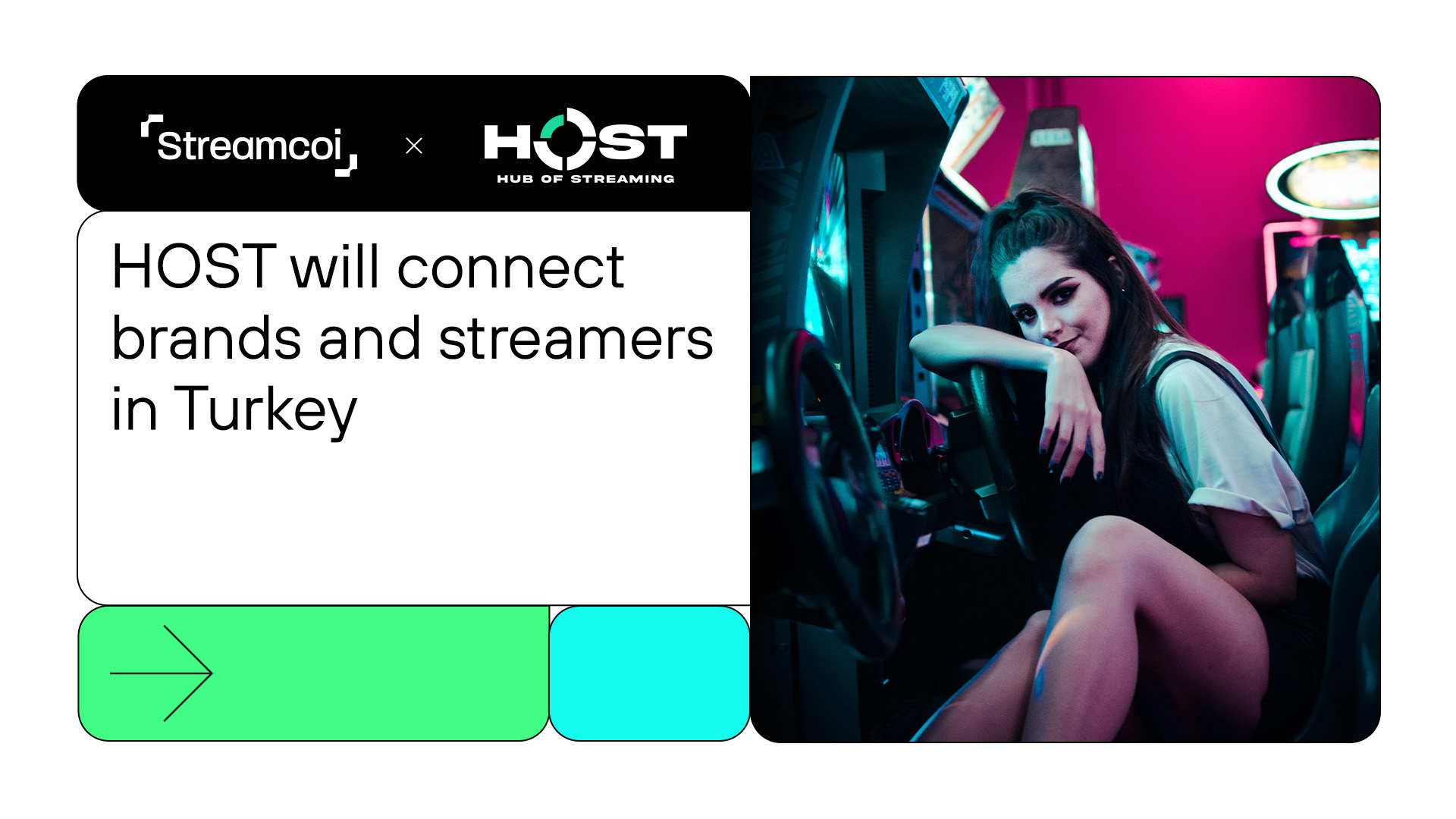 Turkey becomes the latest country, where Streamcoi technology will revolutionise the streaming industry. Streamcoi has partnered with the leading gaming and esports agency and next-generation game publisher Gaming in Turkey to build a local streamer marketplace. Today, the project called Hub of Streaming (HOST) is officially being launched.
A new breath in digital marketing with HOST
In today's market, where digital marketing activities are becoming increasingly important, the gaming industry stands out with its large audience. According to the Newzoo Global Gaming Market Report, there were 3 billion players in the world in 2022. Appealing to this audience, the vast majority of which consists of Generation Z and young consumers who do not use traditional media tools, is difficult but vital for brands. 
In the current setup, brands saw working with major content creators as the only option to achieve their targeted visibility. HOST offers brands an alternative way to reach a broader audience.
Bringing content creators and brands together
HOST brings together streamers who appeal to micro audiences with their live streams on popular live-streaming platforms such as Twitch and YouTube with brands. In HOST, brands run sponsorship campaigns to achieve the desired awareness and visibility, and streamers generate revenue by featuring these campaigns in their live streams. This model works with a win-win system that isn't intrusive for streamers and their audience and enables the brand to deliver its message without interruption.
HOST powered by Streamcoi
Hub of Streaming will be powered by Streamcoi. The unique technology that automates streamer management and monetisation will be used to work with content creators in Turkey at a scale. With Streamcoi, Gaming in Turkey will be able to connect brands and streamers in an automated way.
Request a demo to check how Streamcoi can help you manage and monetise streamers
Contact