case studies
LG's Ultragear's position in India cemented through a multi streamers program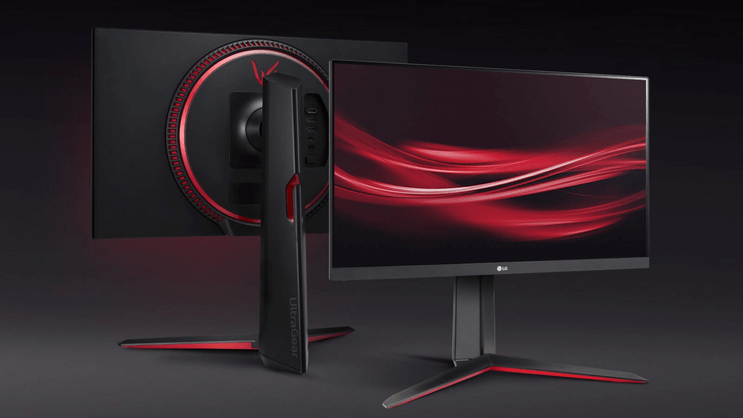 The world leader in gaming monitors
LG is one of the leading hardware producers in the world. One of the most important offerings they have are gaming products, LG UltraGear. LG has been promoting itself in esports and gaming for years to reach its audience in an effective way. These are not isolated activations, but long-term efforts to solidify the brand image and establish a relationship with the community in a natural way. 
In a recent survey conducted by TEC -, 35% prefer having an LG UltraGear monitor and 49% own LG UltraGear monitors with the main reason for owning one being "reliability". 
The role of live stream branding and reaching the Indian audience
LG strategically partnered with 11 of India's biggest streamers in order to not only maintain its presence in the gaming sector in India but to step up and make it grander. Each of these 11 partnered streamers caters to a niche audience segment and LG claims its spot in all by being the biggest player. 51% of gamers got to know about LG UltraGear present through esports events or partnered streamers.  
The reach garnered through live streams is a major chunk of the success seen by LG through 11 partnered streamers over the duration of 6 months. This success was delivered through the help of Streamcoi.
The Aim. Challenge. Solution.  
LG's aim was to promote the gaming segment of the brand, LG UltraGear. In order to meet this, LG partnered with The Esports Club for a 6-month campaign.  
To help achieve this aim but this brought about multiple other challenges like: 
Promotion of LG UltraGear products in a subtle non-explosive "traditional" manner 

Engaging with fans and understanding their requirements through 11 partnered streamers  

Organizing multiple streamer invitational events of big gaming titles  

Providing opportunities for gamers to win LG Ultragear monitors through events, partnered creators 
To solve these challenges and execute the campaign effectively, LG and The Esports Club decided to use Streamcoi technology, an automated streamer management platform that allows agencies and brands to run an engaging campaign using a single dashboard.  

How Streamcoi helped implement its technology for LG and The Esports Club:
1. Gathering influencers and setup in Streamcoi
The Esports Club invited 11 selected influencers who stream gaming content live on YouTube to participate in the campaign. They only asked them for a one-time setup at Streamcoi. 
2. Creation and chat message tailored to streamers
LG and The Esports Club produced animated content featuring LG products and a call to action to check out the chat offer. Because the creative only took up a portion of the screen, it was not intrusive to viewers. Additionally, thanks to customising options, each streamer received dedicated chat messages in line with their style.
⁠3. Automatic content distribution
Animated campaign content appeared on streams a few times per hour automatically. Within 6 months, LG updated the content and messages in real time remotely. Streamers didn't have to do anything, and the message reached fans in a non-intrusive way.  
4. Special events for viewers
During new product launches of short-term promotions or important events for gamers, LG displayed special campaigns dedicated to streamers' audiences. For several days, they would change the animations to promotional ones and display the offer in chat messages.
⁠5. Real-time reporting
LG had access to all statistics at all times, so they could measure streamers' performance and compare which content was best received by viewers
Effectively influence product sales and brand affinity