iBUYPOWER's innovative streamer program. How does it work?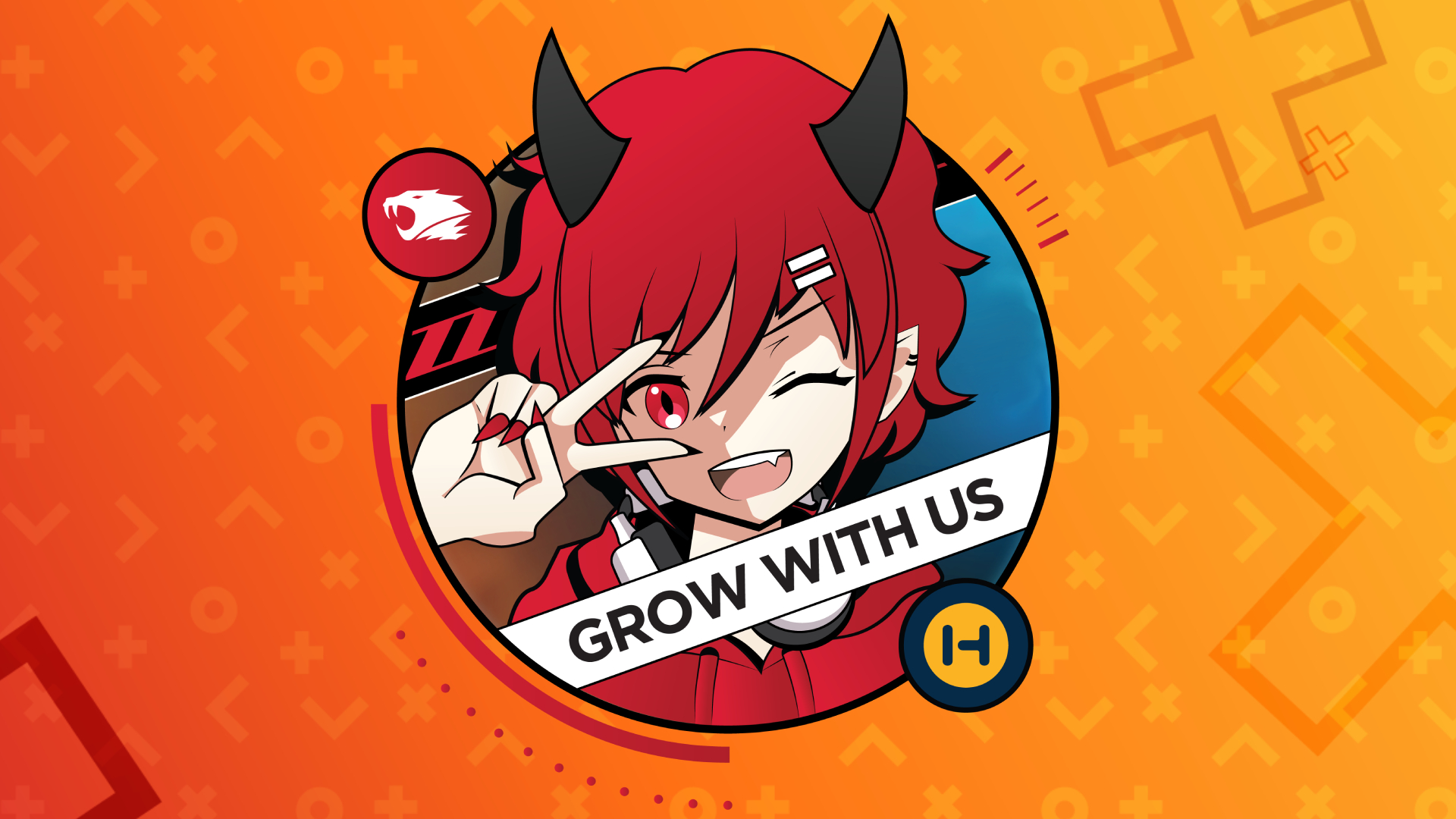 After analysing the streamer market, iBUYPOWER and HYTE saw a clear niche, which the American PC brands decided to fill right away. The two companies have launched the first-of-its-kind Streamer Program called Grow With Us, which aims to boost the development of promising streamers, while also promoting mentioned brands among the gaming audience. All processes in the program were automated by Streamcoi technology, enabling seamless streamer management and monetisation.
The goal was clear: to give rising Twitch stars support to grow while promoting iBUYPOWER and HYTE. Building a group of 100 ambassadors from scratch is a process that would require many weeks spent just on recruitment alone. Later, a manager would have to contact each streamer individually to provide details about the campaign, contract, or billing.
An innovative program automates streamer management and monetisation
Streamcoi has proven is prowess at all stages of building Grow With Us. At first, they assembled a group of streamers that fit their brand strategy. Later on, iBUYPOWER and HYTE cooperate with them effectively using Streamer Program and onboard new streamers easily. Streamcoi technology made their streamer management and monetisation way more efficient.
Stephen Jin, Global Partnerships and Events at iBUYPOWER, said the following about the Grow With Us: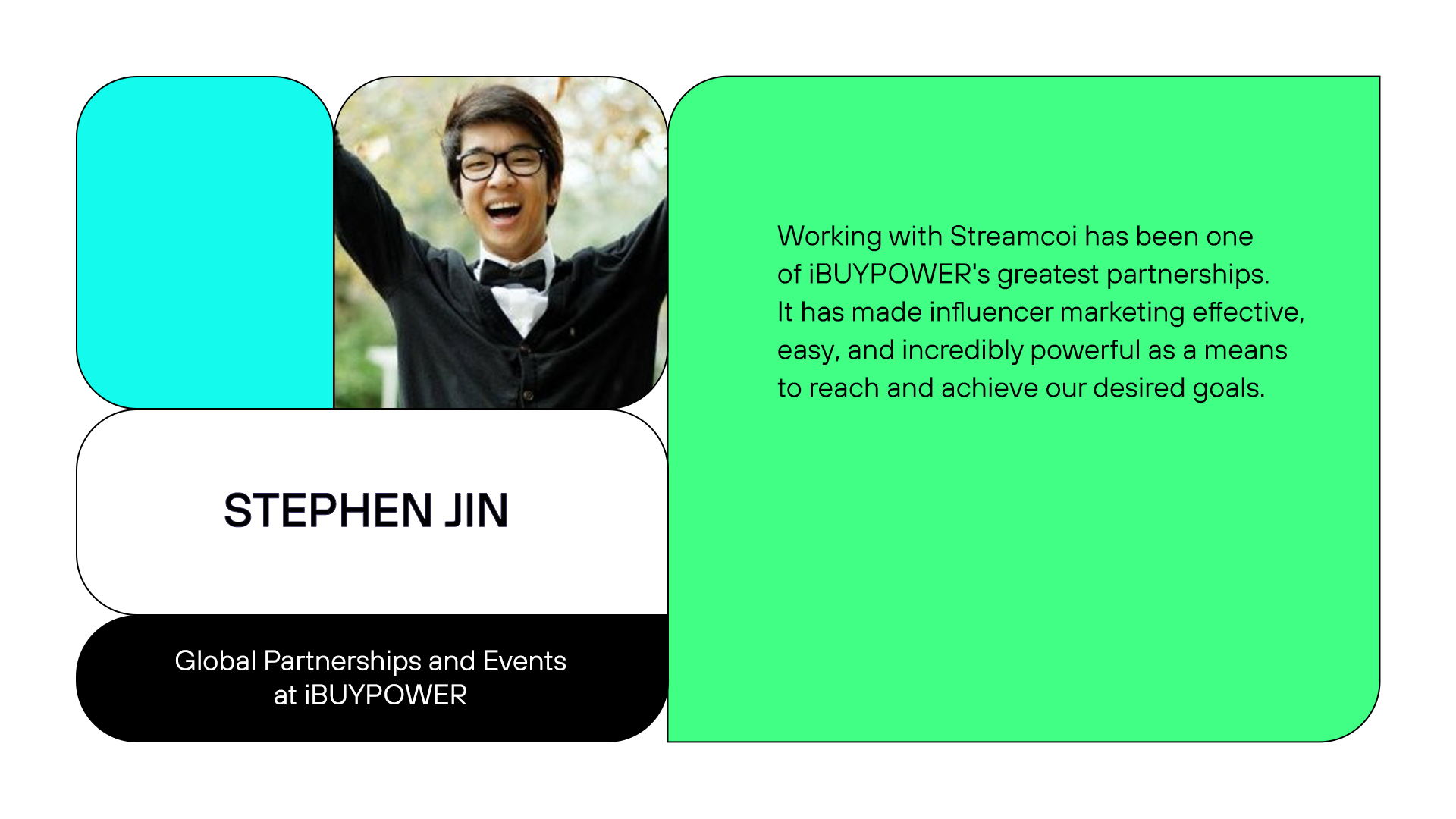 Streamers focus on streaming
The partnership between the brand and the Grow With Us streamers happens through a single dashboard. It's where streamers verify their accounts, sign contracts without having to print them and set up the Streamcoi technology in 5 minutes.
Here's what Bearded_Muscle, a streamer who is part of the Grow With Us program, had to say about it: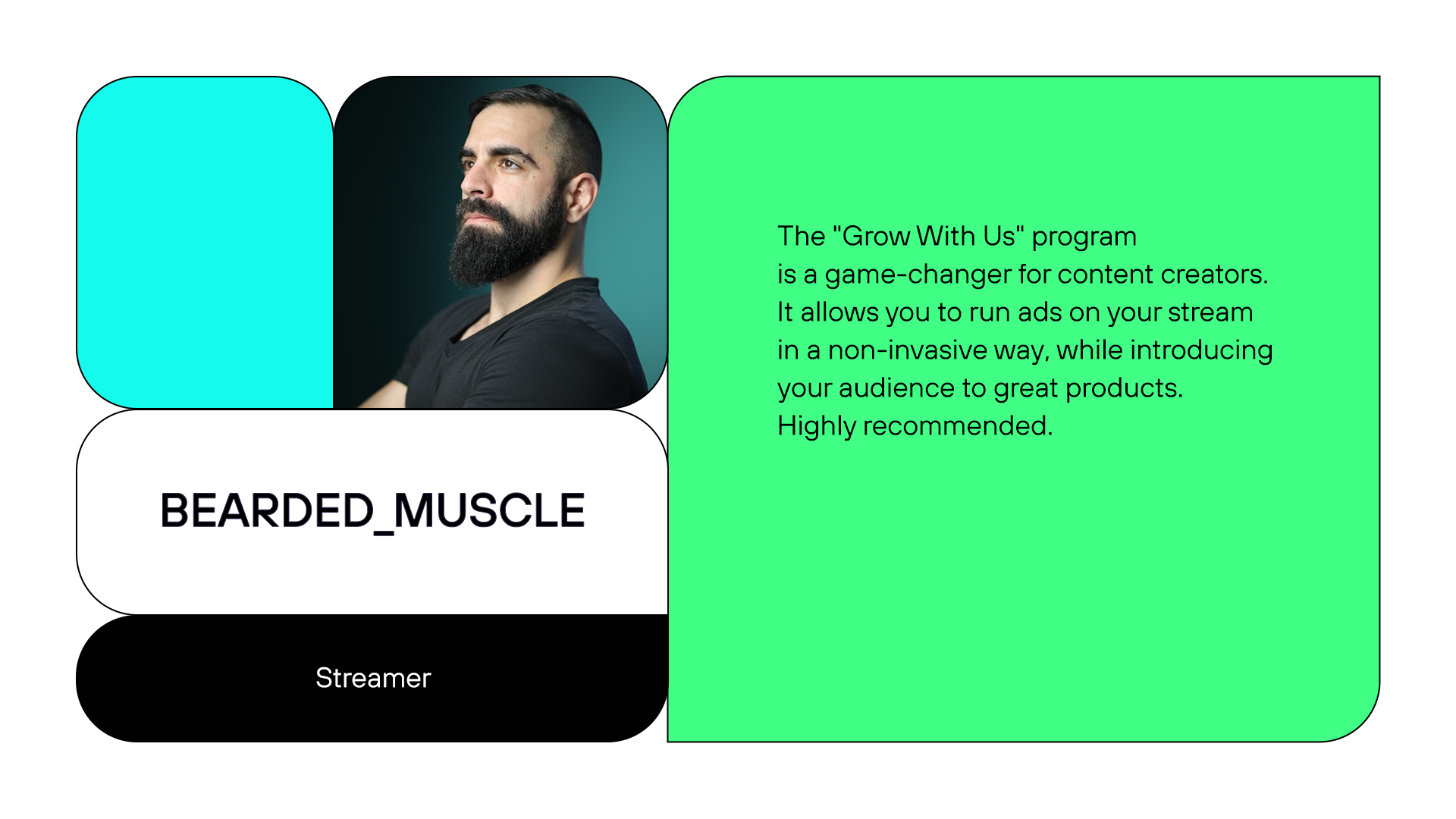 They also join selected campaigns. Later on, they're automatically displayed on their streams along with a dedicated chat message and a special offer for fans. So, they focus on streaming and further building their community while being ambassadors for iBUYPOWER and HYTE.
Launch effective in-stream campaigns faster
With automation and moderation support from the Streamcoi team, iBUYPOWER managers can focus on strategic goals. Launching a Black Friday or new product campaign across a few hundred streamers is done in an hour instead of a few weeks. iBUYPOWER and HYTE can reach thousands of viewers of their ambassadors anytime. They do it with non-invasive messages suitable for streamers.
Payments based on insightful statistics and generated reach
All streamer activities under Grow With Us are monitored and analysed in real-time. Insightful reports let iBUYPOWER and HYTE see the best performing ambassadors, providing valuable insights for streamer management and monetisation. On the other hand, streamers get real-time information about how much they already earned in the dashboard.
Have a look at the words from bobajenny, who also participates in the Grow With Us program: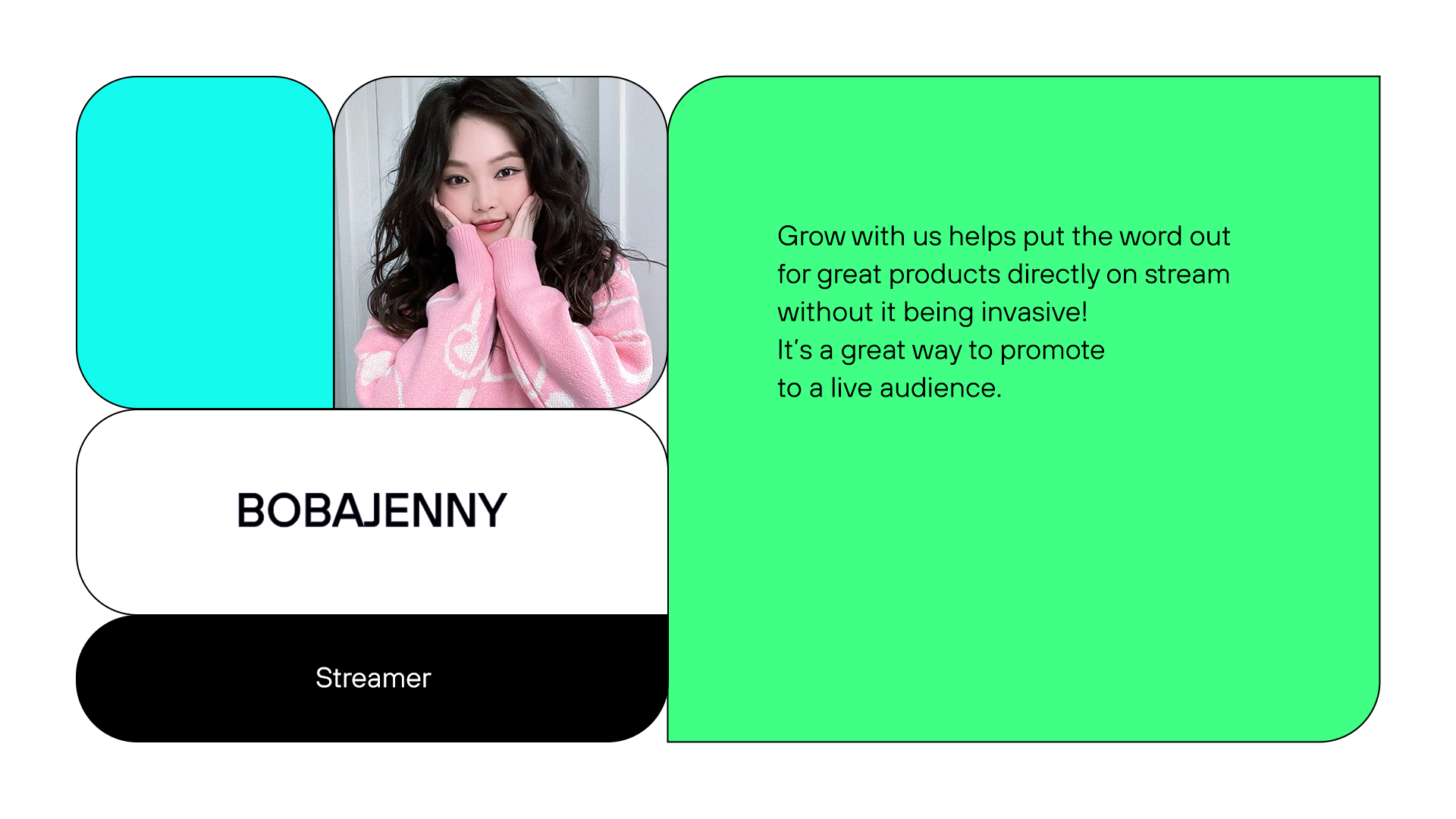 iBUYPOWER's Streamer Program in the numbers
In the second quarter of 2023 iBUYPOWER and HYTE ran multiple campaigns on their products. Eventually, streamers generated over 2 200 000 display views on them and over 22 400 clicks on chat links. It resulted in a 1.01% CTR. Participating streamers displayed branded content, while streaming in 265 unique categories.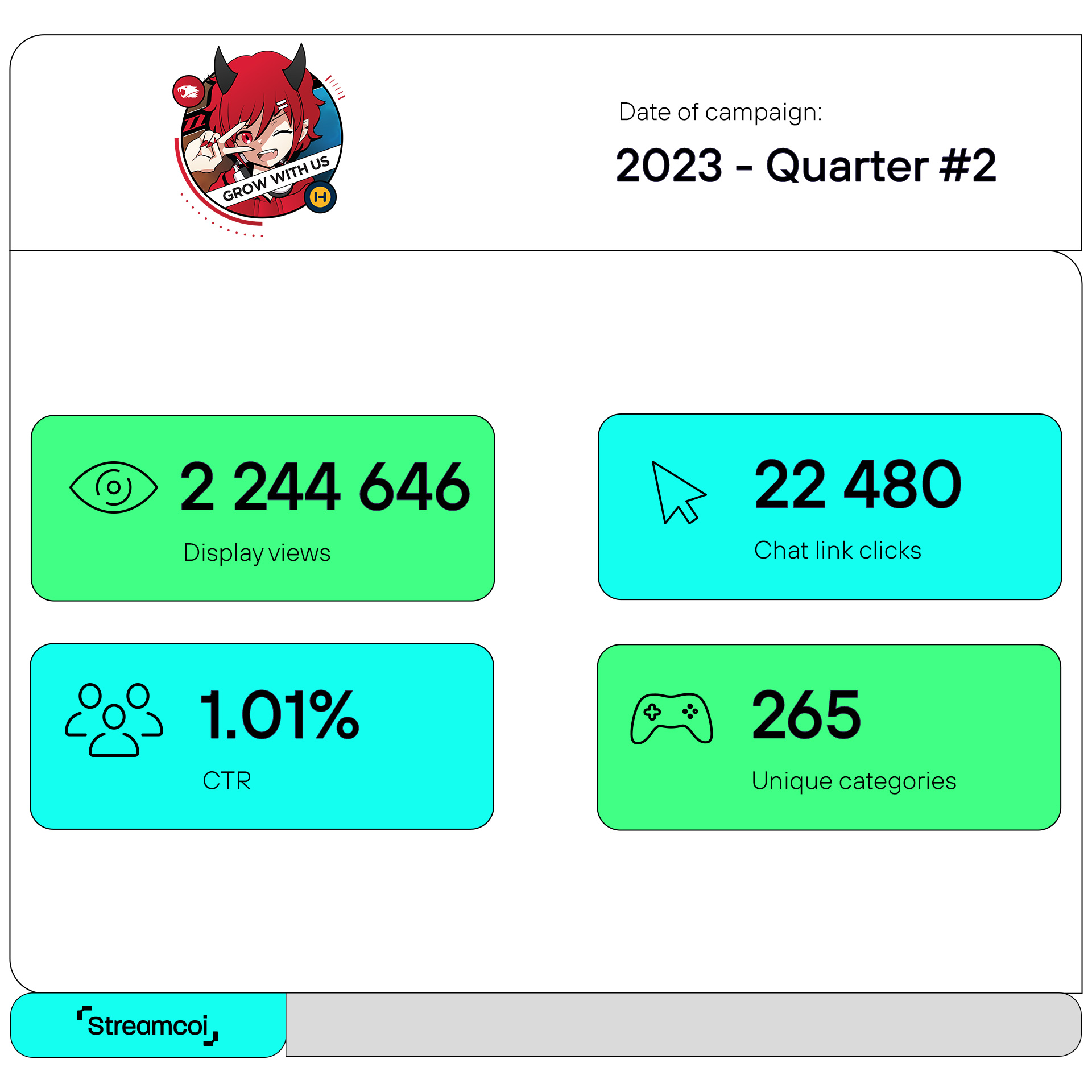 This isn't another affiliate program based on selling products for a fee. Each streamer receives a welcome pack, clear terms and conditions, and gets paid for the reach generated across campaigns through every stream. It's an opportunity for streamers to grow and monetise. At the same time, iBUYPOWER and HYTE get their community to promote products effectively. Learn more about Grow With Us on their official website.
Stephen Jin from iBUYPOWER explained as follows: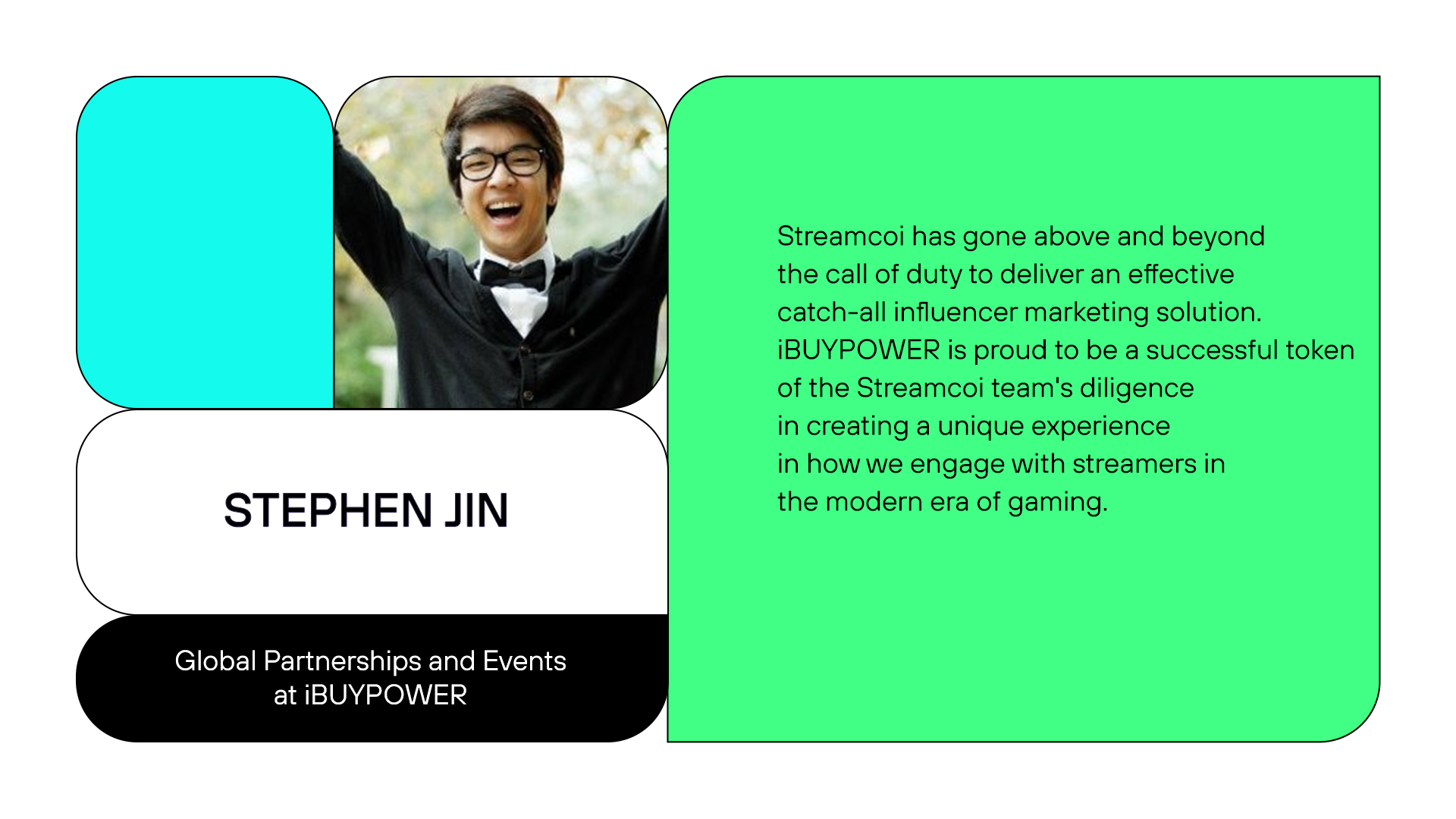 Request a demo to check how Streamcoi can help you manage and monetise streamers
Contact