How G2 Esports uses Streamcoi to help support its streamer business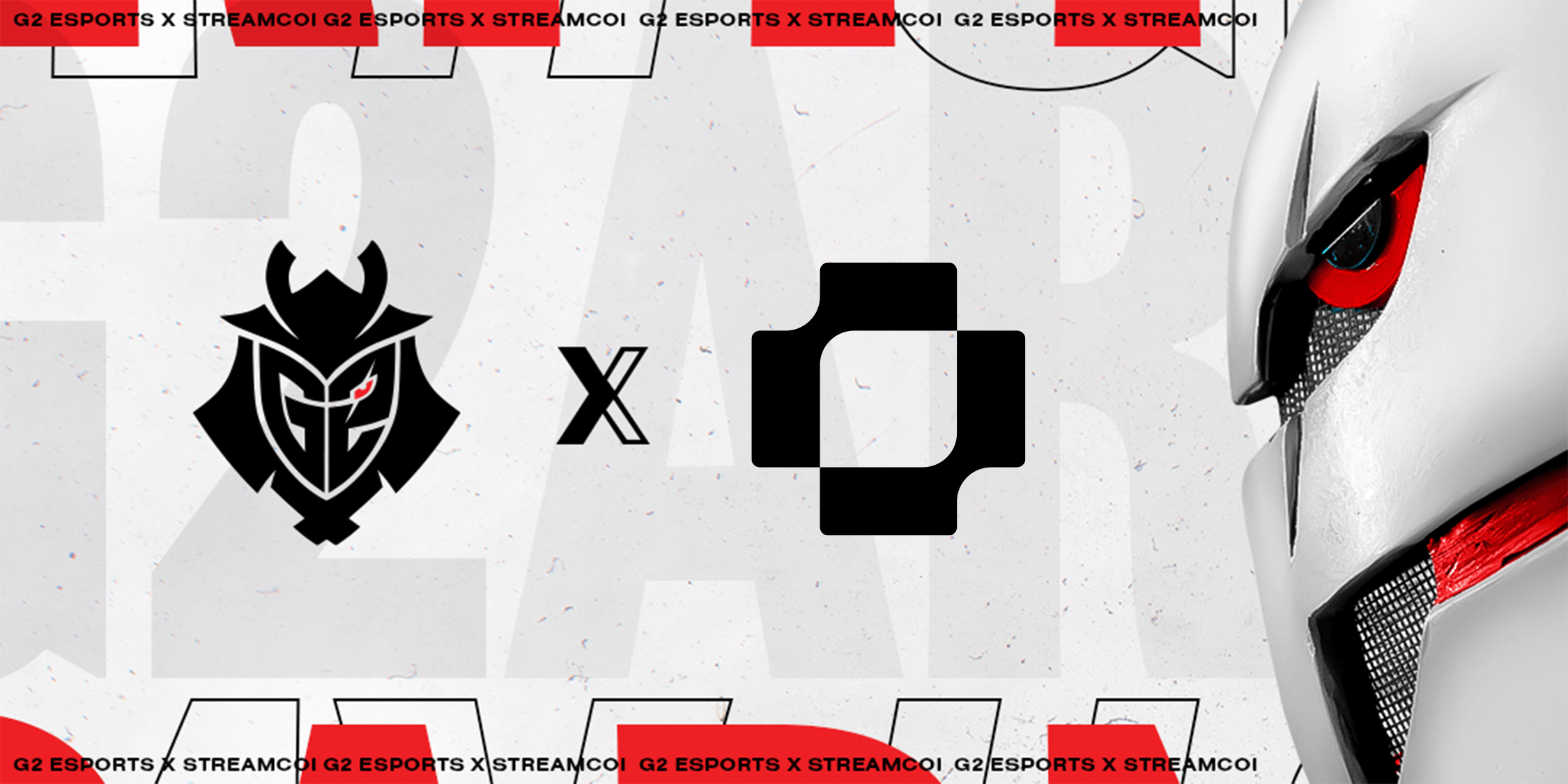 Over 50 Twitch streamers global network
G2 Esports is one of the leading esports organisations in the world, with pro players competing in the most important tournaments across multiple games. In addition to competitive gaming,a key focus for G2 is building and engaging its communities through high-quality live streaming content from both its professional players and content creators worldwide.
Over 50 G2 streamers generate monthly in excess of 10 million hours watched and G2 provides branded materials for each and every channel.
The entire content needs to be up to date
Managing this number of streamers and activity is both time-consuming activity and complicated for both managers and streamers (and pro players especially), who have to ensure that all streams are correctly set up, for example ensuring all partner branding is included.
More than just a banner
G2 not only places their logos on the streams, but also looks for new ways to provide partners with a wide range of opportunities to promote their brands by organising tournaments, special events, giveaways etc to naturally reach the large audiences of their streamers.
Streamer management was challenging and time-consuming. Until now.
That's why G2 started working with Streamcoi, automated streamer management platform. By using Streamcoi, G2 is able to:
manage all the streamers automatically

implement automated in-stream campaigns

provide content creators and pro players with overlays, partners' content, chat messages and team assets

run effective merchandise promotion

measure accurate statistics and monitor statistics in real time
All by using one simple dashboard.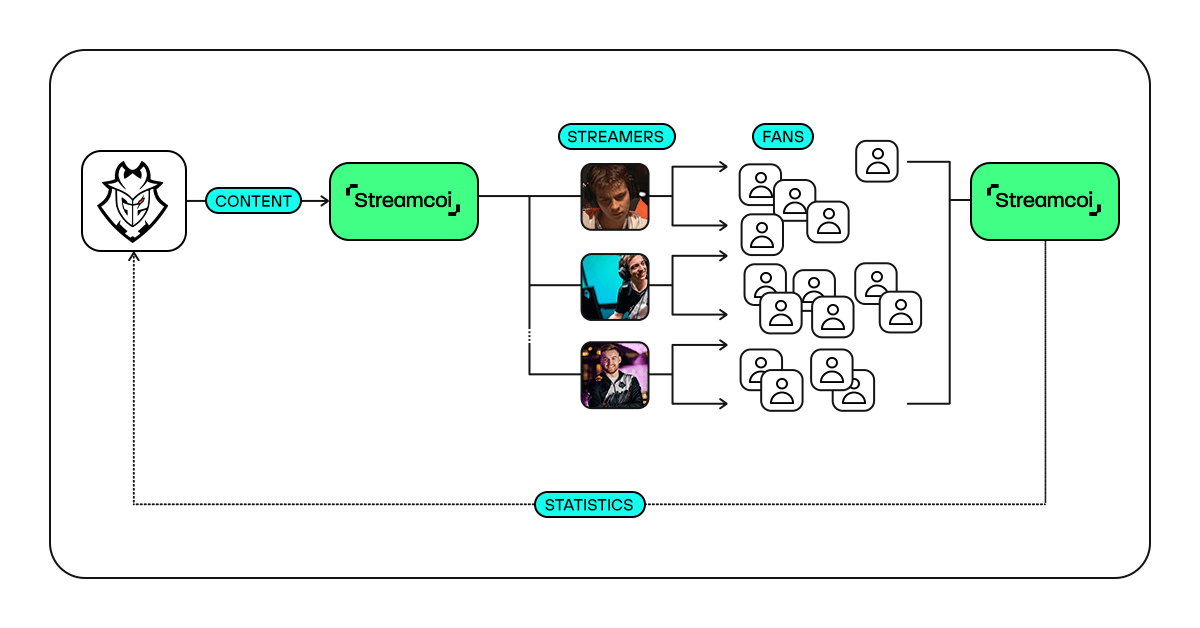 All G2 overlays are uploaded and updated with just a few clicks
With Streamcoi overlay management, G2 can upload and update all their streamers content directly, such as rotating logos, intermission banners and social media. When a new member joins the team, all that's required is a one-time, quick setup. After that, the streamers only need to focus on playing games and all their content is updated automatically.
Engaging merchandise promotion across all streams
G2 also uses Streamcoi to promote merchandise. Thanks to the tool's features, both basic merch and limited collections are promoted on all streams simultaneously by animated creative. Banners appear a few times per hour across multiple streams without interrupting gameplay. Together with the creative a chat link appears, which easily directs viewers to the shop.
For 2 weeks, multiple streamers displayed G2 Worlds jersey promotion 1,036 times generating 3,327,237 display views! Each G2 merch campaign receives a separate report and data for the entire network and individual streamers.
3000 Nicecactus individual codes giveaway
The quick and easy campaign setup allows G2 to provide partners with unusual solutions which would be impossible without automated processes. An example is a collaboration with Nicecactus. G2 used Streamcoi to give away individual promo codes across multiple streams. The mechanism automatically generated a new code when a chat message was sent simultaneously with the artwork on screen. Each time, the viewers were able to get a different code, unique to them.
Special Dominos streams
Another activation was a dedicated stream for Dominos. G2 highlighted Dominos in the most important moments of the stream, by using the function to display partner content at a specific moment related to game. The streamer could focus on the stream and the manager showed the banner at the chosen moment. Streamcoi measured exact numbers and reported them in real-time.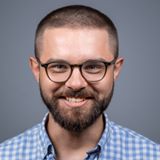 Streamcoi is a win-win situation on many levels. We expanded our possibilities to deliver the best service to our existing and future partners and made the process really simple for all our creators and players.

Thanks to Streamcoi, I never have to think about the complicated aspect of setting up an overlay. It's kinda like having wire management done for you and makes everything nice and clean!

Thanks to Streamcoi I don't have to worry about updated assets, it all goes automatically without any problem. Amazing!

I don't need to worry about changing my overlays anymore and can just focus on streaming.
Request a demo to check how Streamcoi can help you manage and monetise streamers
Contact