How Alliance promoted The Swedish Childhood Cancer Fund across multiple channels automatically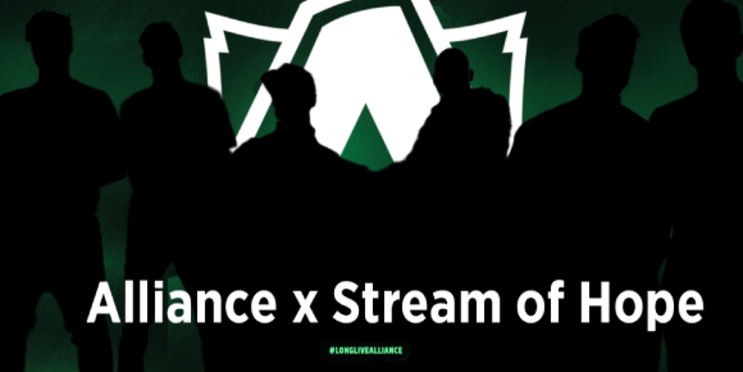 Alliance against cancer
Alliance, one of the leading Swedish esports teams, joined the fight against childhood cancer with multiple pro players streaming on Twitch. They took part in the Stream of Hope, a global charity event that raises awareness and funds to fight childhood cancer together with The Swedish Childhood Cancer Fund. In addition, Alliance's gamers and streamers used their own channels and ran Boomers vs Zoomers Dota 2 show match.
Visible donation call to action
During the show match, Alliance esports organisation wanted to raise awareness about the project and money through donations while allowing participants to focus on the most spectacular game possible. So, instead of a static logo, they wanted to display animations that would pop up on the screen, encourage donations at crucial moments in the game, and show the most significant donors.
Streamcoi automation 
After a quick streamer configuration with Streamcoi, Alliance esports manager was able to:
display charity fundraising promotion content every 10 minutes across all streams

display fundraising progress updates

highlight event content in specific moments during the streams

send editable chat messages in real-time

get detailed statistics
Gamers could focus on the game, while managers could easily reach the audience with moving artwork displays and calls to action informing about the Stream of Hope.

During our charity campaign by using Streamcoi I had an easy time managing giveaways and promotions via the players Twitch channel together with our social media team. It was quick and effective.
Request a demo to check how Streamcoi can help you manage and monetise streamers
Contact